China Travel Guides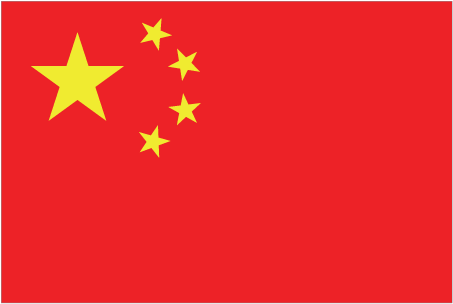 To call China large is an exercise in understatement. China spreads over 9.6 million square kilometers and four time zones. With that much land, there is a variety of landscapes. There is a 104° Fahrenheit difference between the northern and the southern territories, and the weather varies from wet and warm in the summer, to cold and dry in the winter. Even though it has such a large surface area, the huge population is unevenly distributed with plans of making the capital Beijing a 42-million mega city. With its high altitude, the terrain is mainly mountainous, while some deserts continue to spread in some areas of the west.
Due to a commercially-orientated policy, China has quadrupled its production and is now an economic superpower. The cheap labor and vast market are an incentive for foreign investors and makes China the target of international companies.
China offers visitors numerous amazing sights - the Historic Centre of Macau, the ruins of the Yin Dynasty, the imperial tombs of the Qing and Ming Dynasties, the ancient city of Pingyao, the summer Palace in Beijing, etc.
Beijing is now a bustling metropolis with recreational opportunities. From it, travelers visit the Great Wall of China, the Yeya Lake, and the highest Beijing peak - Lingshan Mountain. Locals regard the Green Dragon Waterfall and the Shidu Scenic Park as the most interesting. Chinese food offers diversity, distinct flavor and impressive use of ingredients, and the Sichuan and Hunan cuisine are a must-try.
The Chinese Socialist Party is the ruling party and it imposes heavy restrictions on the media. Hefty fines and arrest await those who do not follow regulations or speak ill of the Socialist Party. You can (and should) enjoy your time in China. Just make sure to respect their laws as you would in any country in which you are a guest.
Quick Info:
Capital: Beijing
Language(s): Putonghua (or Mandarin)
Religion(s): Shenism-Taoism and Buddhism
Currency: Chinese yuan (renminbi) (CNY)
Electricity Voltage: 220V
Calling Code: +86
Popular Travel Destinations:
Big Bell Temple
The Great Wall
Temple of Heaven
Official Website: www.tourismchina.org/
Travel Forums:
*Note* - Some of the graphics on this page were taken from the CIA World Factbook which contains a wealth of information on every country in the world. I highly recommend it.