Travel Guatemala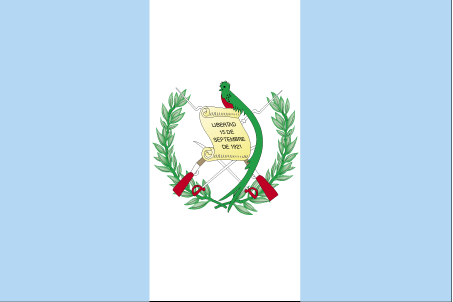 If you've ever wanted to travel Guatemala, then you're in for a treat. Of Central American destinations, Guatemala is among the foremost when it comes to historical sites, making it an ideal locale for the archeological traveler and the Indiana Jones in all of us.
Guatemala lies between Belize, El Salvador, and Honduras, and like those areas it retains much of its ancient Mayan heritage. The northern regions of the country are filled with impressive ruins. One site, El Mirador, is thought to be have been the cradle of Mayan civilization; Tikal is the largest surviving Mayan structure; Aguateca is among the most well-preserved of Mayan sites, and is often swarming with scientists trying to uncover new clues.
The Guatemalan people uphold some traditional aspects of Mayan life, in particular, hand-made textiles and women's clothing. While markets in the country rarely have fixed prices and are open to bargaining, these traditional garments can still be quite expensive.
Traveling between the many excavation sites and open-air markets can make a visitor work up quite a thirst, especially with Guatemala's hot, humid climate. Luckily, Guatemalan rum is some of the best in the world, with Ron Zacapa Centenario winning many accolades. Their local beers-Gallo, Victoria, Brahva, Moza, Cabro, and Dorada, to name a few, are excellent, and range from light pilsners to bocks. The real keystone of Guatemalan beverages is coffee (a major export of theirs), and guests are encouraged to get a locally brewed-and-roasted cup. The only downside is that it may sully any future visits to Dunkin Donuts by comparison.
In general, the parts of the country which are specifically intended for travelers and the historical sites are safe. But like much of Central America, violent crime is prevalent, and visitors are warned to carry few valuables, be cautious after dark, and try to stay in groups if you're going off the beaten paths. Nothing to get too worried about, but use some common sense.
Quick Info:
Capital: Guatemala City
Language(s): Spanish
Religion(s): Roman Catholicism
Currency: Quetzal (GTQ)
Electricity Voltage: 120V
Calling Code: +502
Popular Travel Destinations:
Centenary Park
La Aurora Museum Complex
Minerva Park
Official Website: www.visitguatemala.com/
Travel Forums:
*Note* - Some of the graphics on this page were taken from the CIA World Factbook which contains a wealth of information on every country in the world. I highly recommend it.