Antigua Tourism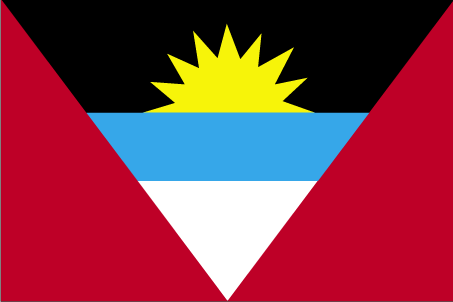 Although many of the Caribbean islands are known for their hospitality and beauty, there is good reason why Antigua tourism lends itself to repeated visits.
The twin islands of Antigua and Barbuda feature a jagged coastline. As such, the islands are purported to have a beach for each day of the year, going so far as to adopt the nickname "Land of 365 Beaches". All of these beaches are open to the public, so regardless of where you stay you're free to explore the entire coast.
About half of Antigua and Barbuda's GDP comes from tourism, so these islands have adapted to meet a wide range of interests. Sports fans can see world-class cricket matches at the recently-build Vivian Richards Stadium, or play a few holes of golf at Jolly Harbour. The islands also host a "sailing week" in April, a major draw for the boat and yacht crowd.
Cades Reef and Ariadne Shoal are two of the larger scuba attractions, as well as the shipwrecks off the coast of Barbuda. But for those travelling with children, Stingray City is a must-see. The "city" is an offshore stingray habitat, where guests of all ages can snorkel with these ancient creatures.
Shopping and culture collide in Antigua's capital city of St. John, known for its cathedral, as well as the Museum of Antigua and Barbuda. The historically-minded crowd can see preserved English settlements at Nelson's Dock or a reconstructed sugar plantation at Nelly's Hope. However, perhaps the most unique way to see the island is the Canopy Tour, where visitors can zip-line through Antiguan rainforests.
Quick Info:
Capital: Saint John's
Language(s): English
Religion(s): Christianity
Currency: East Caribbean dollar (XCD)
Electricity Voltage: 110-220V
Calling Code: +1-268
Popular Travel Destinations:
Nelly's Hope
Barbuda
Stingray City
Official Website: http://www.antigua-barbuda.org
Travel Forums:
*Note* - Some of the graphics on this page were taken from the CIA World Factbook which contains a wealth of information on every country in the world. I highly recommend it.