Facts About Canada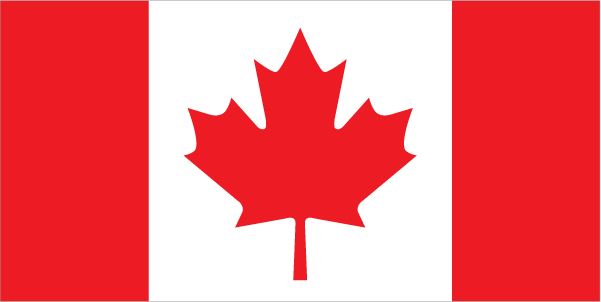 Here are some facts about Canada for the traveler aspiring to conquer the great north.
Canada is the world's second-largest nation, not to mention one of the richest and most open-minded. However, the tolerance and hospitality of Canadians - which has become nearly as stereotypical as their association with maple syrup, hockey, and Molson - does not extend to miscreants. Those with a criminal history are almost always denied entry, and visitors caught engaging in illicit activities, from drug trafficking to hate-speak, are imprisoned and/or deported.
That being said, Canada is an exceptionally diverse and travel-friendly country, and runs the gamut from major metropolitan cities to snowy, uninhabited timber country.
Canada has a variety of fascinating cities to choose from; Quebec is known as much for its museums as for its contingent of French Separatist; Toronto, Canada's most populated city, is home to Rogers Center sports arena and the Hockey Hall of Fame; mild-weathered Vancouver hosts the major international film festival of its namesake and has a lively Chinatown sector; Among residents, Winnipeg is known as a particularly liberal-minded city and is known in and out of Canada for its thriving music scene; Montreal sports some world-class architecture; and Ottowa is the capital and political epicenter. Those seeking more wilderness would do well to travel North, towards national parks, wildlife-watching, and even ice-fishing.
Culinarily, outsiders often associate Canada with dishes like poutine, beaver tails, and tourtière. But Canada is so multicultural that its defining characteristics, food or otherwise, are difficult to nail down. Even many Canadians don't readily accept the idea of a "national identity", but rather identify themselves by the city or region they live in. Luckily, they're more than happy to accept curious and respectful tourists.
Quick Info:
Capital: Ottawa
Language(s): English and French
Religion(s): Christianity
Currency: Canadian dollar ($) (CAD)
Electricity Voltage: 120V
Calling Code: +1
Popular Travel Destinations:
Vancouver Island
Niagara Falls
Vieux-Montrèal
Official Website: www.canada.travel/
Travel Forums:
*Note* - Some of the graphics on this page were taken from the CIA World Factbook which contains a wealth of information on every country in the world. I highly recommend it.