Travel to East Timor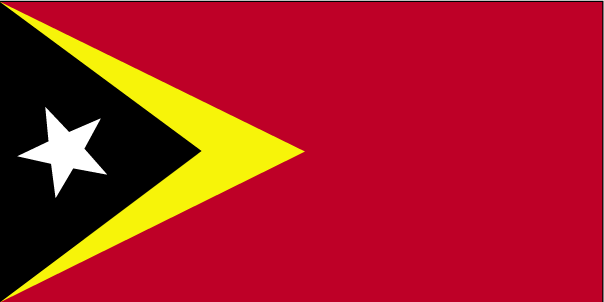 Want to travel to East Timor? Here's a few things you should know.
Positioned north off the coast of Australia, Timor-Leste borders Indonesia, the Sanda Sea and the Timor Sea. The terrain is mainly mountainous and the south tropical location determines the tropical climate with distinctively different rainy and dry season. The word Timor comes from the Malayan language and means "East". So East Timor could be read as "East East". An example of translations not always working out.
The first country of the third millennium and the newest democracy, Timor-Leste was first under Spanish, then Indonesian occupation and finally enjoyed its freedom in 2001. The capital, Dili, is an important commercial hub with a vibrant harbor and rising economy. The main city park is an excellent place for relaxation and shopping due to its proximity to the beach. Loved local pastimes, football, trekking and diving are perfect for meeting the natives and understanding their lifestyle. Deeply versed in Christianity, Timor-Leste boasts bountiful monasteries and churches. 
Previously the target of the Portuguese, Sandalwood now grows undisturbed in dense forests although coffee production predominates in the Maubisse region. Timor-Leste offers visitors unspoiled nature and a peaceful, serene environment. Baucau, Same, Los Palos, and Oecusse are some of the preferred destinations for mountain or valley tours. The country also has magnificent garbage-free quiet beaches with crystal clear water.
Combined with the peaceful and seemingly timeless atmosphere, the Timor-Leste hospitality makes a visit to the country unique. The virgin roads and deep forest turn a normal vacation into an adventure hunt with exotic dishes and rare animals. That is so because Timor-Leste boasts a clean environment, nature-friendly lifestyle and rich biodiversity.
Quick Info:
Capital: Dili
Language(s): Tetum and Portuguese
Religion(s): Christianity
Currency: U.S. Dollar (USD)
Electricity Voltage: 220V
Calling Code: +670
Popular Travel Destinations:
The cove of Areia Branca
Atauro Island
Cristo Rei Beach
Official Website: www.turismotimorleste.com/
Travel Forums:
*Note* - Some of the graphics on this page were taken from the CIA World Factbook which contains a wealth of information on every country in the world. I highly recommend it.