Facts on Malaysia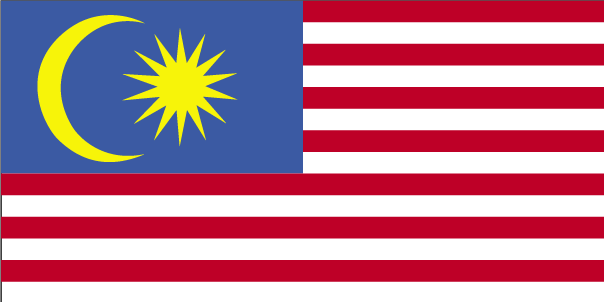 Thinking of travelling here soon? Here's some facts on Malaysia to get you started!
Malaysia sits partly on the bottom end of the Thai peninsula and partly on the island of Borneo, and offers two very different travel experiences. On the one hand, it has two of the tallest towers in the world and is home to some of the world's biggest businesses. On the other hand, you can find orangutan sanctuaries and unexplored rivers to tempt your adventurous nature.
One of the best reasons to visit Malaysia is the incredible range of tropical sandy beaches there, and the beaches on the island of Pulau Langkawi are some of the best in the country. The island range is accessible only by boat, but since becoming a duty free zone, it's been attracting visitors intent on cheap alcohol. To get the best experience, leave the big settlements and find a home stay near the beach for a truly relaxing vacation.
The Petronas towers in Kuala Lumpur represent the cosmopolitan side to Malaysian life, and the capital city contains enough hustle and bustle to keep you entertained for days. You get an eclectic mix of modern skyscrapers rubbing shoulders with historic temples and mosques, and one of the most ethnically diverse populations on earth. This diversity also means that eating out in Kuala Lumpur is an experience in itself.
Malaysia also spreads onto the northern part of the island of Borneo, and one of the best ways to explore this wilderness is a boat trip down the Batang Rejang River. Riding on one of the "cigar" boats that carry working Malaysians up and down between settlements, you have time to stop and explore different places.
Quick Info:
Capital: Kuala Lumpur
Language(s): Bahasa Malaysia
Religion(s): Islam
Currency: Ringgit (RM) (MYR)
Electricity Voltage: 240V
Calling Code: +60
Popular Travel Destinations:
Petronas Twin Towers
Kuala Lumpur Bird Park
Menara Kuala Lumpur Tower
Official Website: www.tourism.gov.my/
Travel Forums:
*Note* - Some of the graphics on this page were taken from the CIA World Factbook which contains a wealth of information on every country in the world. I highly recommend it.