Travel to Bangladesh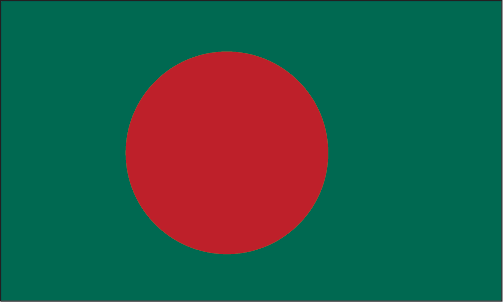 Those who travel to Bangladesh are often suprised by what they find. Bangladesh is a small but compact country in South East Asia with a population of 140 million people packed into just 50,000 square miles, an area the size of Louisiana. It suffers from terrible flooding as it contains the mouth to the river Ganges and a lot of the population live below the world poverty line. However, it is home to three UNESCO World Heritage sights and some of the friendliest people on earth.
One thing that Bangladesh is famous for is the Sundarbans mangrove forests, which lie at the mouth of the Ganges River, and thought to be home to around 200 Bengal tigers. The tigers are slightly elusive, but guides from government sponsored boat safaris will help you to spot them swimming across the many river channels. Such tours give you the chance to see a lot of the other wildlife, such as dolphins and crocodiles.
Temples in Bangladesh are abundant, but Somapura Vihara is the biggest Buddhist temple south of the Himalayas and is surprisingly off the beaten track. Originally built over 1300 years ago, the ruins still and stand and the museum gives you a description of monastic life through the years.
Like the name suggests, the Mosque City of Bagerhat has a large number of mosques that were built by a Turkish general back in the 15th century. You can spend days walking around in awe of the architecture, and at the wide range of different mosques in a largely Buddhist country.
Quick Info:
Capital: Dhaka
Language(s): Bangla
Religion(s): Islam
Currency: Taka (BDT)
Electricity Voltage: 220V
Calling Code: 880
Popular Travel Destinations:
Chittagong
Patenga Beach
Rangamati - Heart of the Lake District
Official Website: www.bangladesh.gov.bd//
Travel Forums:
*Note* - Some of the graphics on this page were taken from the CIA World Factbook which contains a wealth of information on every country in the world. I highly recommend it.