El Salvador Tourism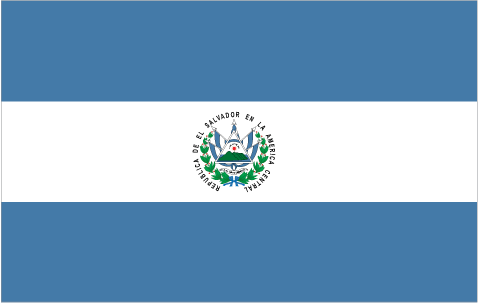 There are a few reasons why El Salvador tourism is becoming popular. This rapidly industrializing nation is both the smallest and most densely populated in Central America. Bordered by Honduras and Guatemala, El Salvador has gained the reputation-because of hot-spots like La Libertad, El Sunzal, El Este, and El Zonte-as a world-class surfer's paradise.
Above all else, El Salvador excels in natural beauty. Besides the surfer-friendly coasts, there are twenty-five volcanoes, fourteen lakes, and several small rivers; exotic and endangered sea turtles nest at the coast, and the mainland is estimated to have 500 species of birds and 800 distinct species of trees. These features make El Salvador excellent for hikers and eco-tourists looking to experience the biodiversity of tropical climates.
A close second to its wildlife, El Salvador has many well-maintained sites of Mayan architecture. San Andres and Joya de Ceren both feature breathtaking ruins, and the pyramid at Tazumal stands about 75 feet high.
Being near the ocean, Salvadorian food consists in large part of seafood. However, the most common and uniquely Salvadorian dish is the papusa, a round corn tortilla, filled with cheese, beans, chicharon (shredded pork), or just about anything else. A visitor would be hard pressed to see the country without also seeing a street vendor cooked them up.
The main source of reluctance on the part of travelers to see El Salvador is due to its crime rate. While it is modernizing quickly, El Salvador spent much of its history in turmoil, and so gang activity is still a serious danger. As a result, homicide rates in El Salvador are some of the highest in Latin America. There are plenty of expats and visitors that spend their entire time in El Salvador with no problems. A bit of research will go a long way.
Quick Info:
Capital: San Salvador
Language(s): Spanish
Religion(s): Christianity
Currency: U.S. dollar (USD), though the Salvadoran Colón is still sometimes used.
Electricity Voltage: 115V
Calling Code: +503
Popular Travel Destinations:
Coatepeque Caldera aka Coatepeque Lake
La Libertad
San Ignacio Volcano
Official Website: www.elsalvador.travel/
Travel Forums:
*Note* - Some of the graphics on this page were taken from the CIA World Factbook which contains a wealth of information on every country in the world. I highly recommend it.