St Vincent Island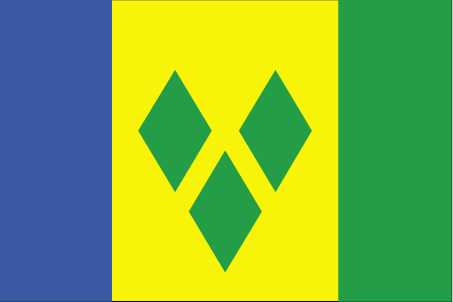 St Vincent Island is the largest island in a conglomerated group which includes 32 other small islands and cays, just north of Trinidad and Tobago. Although tourism has been growing somewhat in St. Vincent, the island remains largely agricultural and unemployment is high. While this means St. Vincent is not geared towards luxury amenities, it also means its thriving local culture has been preserved, which is equally enticing to the adventurous traveler. This includes a riotous carnival in early July known as Vincy Mas, and smaller parties every weekend which features drinking and roadside barbeques.
Much of St. Vincent's beauty is not just its friendly and fun-loving natives, but its natural formations. The intrepid traveler can attempt a climb up La Soufriere volcano, which, at over 4,000 feet in height, can be a difficult task for the unaccustomed. There are also a bevy of nature trails on St. Vincent, as well as hikes to colonial English fortifications of Fort Charlotte and Fort Duvernette, both of which offer lovely views of the island. St. Vincent also features some preserved rock carvings from the Arawak people, an ancient indigenous civilization which was largely wiped out by colonizing forces.
While the cays and small islands to the south of St. Vincent are mostly unpopulated, chartering a boat to them is not difficult, and they feature some of the better swimming and diving in the area. As well, the traveler seeking peace and quiet would be hard pressed to find a better location than a desert isle.
Quick Info:
Capital: Kingstown
Language(s): English
Religion(s): Christianity
Currency: East Caribbean dollar (XCD)
Electricity Voltage: 230V
Calling Code: +1-784
Popular Travel Destinations:
Old Hegg Turtle Sanctuary
St. George's Anglican Cathedral
Dive St. Vincent
Official Website: www.stvincent.com.vc/
Travel Forums:
*Note* - Some of the graphics on this page were taken from the CIA World Factbook which contains a wealth of information on every country in the world. I highly recommend it.