Facts About Denmark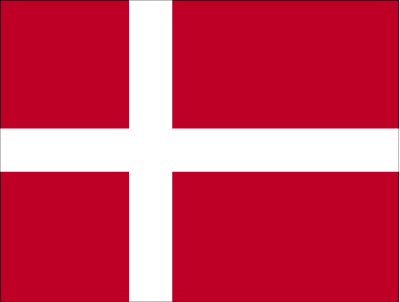 Here are some facts about Denmark. Denmark is, though not widely known, a series of over 400 islands, less than a quarter of which are populated. The three main areas-Zealand, Jutland, and Funer-are home to some rich history dating back to Denmark's place as the de facto center of Viking affairs. Modernity and antiquity mix in equal parts in this country; the castle Elsinor, location of Shakespeare's famous drama Hamlet, is just a few hours from Legoland (Denmark is the birthplace of the Lego).
For a taste of the old, visit Mon, the site of countless Viking burial grounds, surrounded by white chalk cliffs. Visitors can also see the Jelling rune stones-erected by the first official king of Denmark, Gorm the Old-which commemorate the nation's conversion to Christianity. There are also many ancient cathedrals and bridges worth traveling to across the country.
Those seeking something a little more up-to-date could do worse than seeing Copenhagen. Although there are historical sections, like most cities in Europe, much of its culture is distinctly modern. There is an efficient and well-organized system of subways and trains (some of which have wi-fi), plenty of art galleries and museums, and a bustling local music scene which ranges from jazz to electronic and even heavy metal. The architecture in Copenhagen also showcases a distinctly Danish sentiment of function over form and no-nonsense strict minimalism. This is echoes in the Danes themselves, who tend to be friendly but low-key; they are, however, deeply imbued with national pride, and visitors are bound to lose any debate that enters into the political realm.
Quick Info:
Capital: Copenhagen
Language(s): Danish
Religion(s): Christianity
Currency: Danish krone (DKK)
Electricity Voltage: 230V
Calling Code: 45
Popular Travel Destinations:
Egeskov Castle
Tivoli Gardens.
White chalk cliffs at Mon Klint.
Official Website: www.visitdenmark.com/
Travel Forums:
*Note* - Some of the graphics on this page were taken from the CIA World Factbook which contains a wealth of information on every country in the world. I highly recommend it.