Travel in Taiwan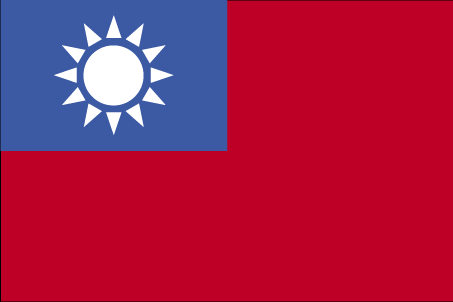 Once called "Beautiful Island" for its stunning landscape and leaf-like shape, Taiwan is located off the coast of China and south of Japan. It boasts a temperate climte all year round, averaging 52° Fahrenheit in winter and running 86° to 95° in summer. The rainy season (March to May) may require an umbrella or a raincoat while typhoons are common from June to August.
While you travel in Taiwan, be sure to take advantage of the natural beauty the island offers. The center of the country is forested mountains inhabited by endangered species, such as the Formosan rock monkey, the blue magpie and Mikado pheasant. Hilly terrain leads to dazzling beaches along the coastline. Hiking in the mountains, enjoying the beach, or visiting the popular aquariums provide diverse activities for all visitors to Taiwan.
The handicrafts of the country also shouldn't be missed. Indigenous art forms include sugar figurines, Chinese knots, scented sachets, diabolos and calligraphy. See some glove puppetry, a traditional way of telling tales, while you're in visiting the smaller towns of the countryside. Oil paper umbrellas and dough figures made from flour and rice all delight and impress impress travelers.
In Taipei, the capital, there are many interesting things to see. The famous Buddha Longshan Temple, the National Palace museum, and the Shilin Night Marker all deserve a few hours of your time. Celebrations and festivals such as the Chinese New Year, the Lantern Festival, the Dragon Boat Festival, and the Tomb Sweeping Day take place throughout the year.
Taiwan is famous for its tea, peanut brittle, wines and pineapple cakes. All the foodies out there will enjoy a run through the many restaurants and street diners. Soup dumplings, stinky tofu, braised pork rice, meat rice tamales, and danzai noodles are just a few of the many offerings you'll find. Finish it all off with a pearl milk tea and you'll understand why so many people come to Taiwan for the food..
Quick Info:
Capital: Taipei
Language(s): Mandarin,Taiwanese Hokkien
Religion(s): Buddhism, Taoism
Currency: New Taiwan dollar (TWD)
Electricity Voltage: 110V
Calling Code: +886
Popular Travel Destinations:
Chaotian Temple at Beigang
Sun Moon lake
Taroko National Park
Official Website: www.gio.gov.tw/
Travel Forums:
*Note* - Some of the graphics on this page were taken from the CIA World Factbook which contains a wealth of information on every country in the world. I highly recommend it.