Travel Equatorial Guinea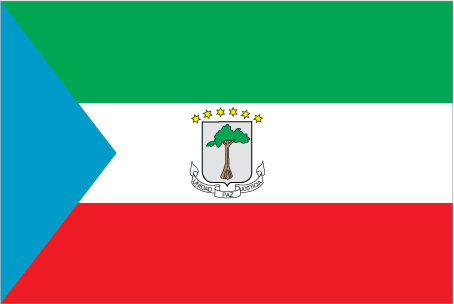 Looking to travel Equatorial Guinea? This country lies in the bend of Africa's western side, just below Cameroon, and consists of a mainland portion and multiple small islands. While one of Africa's smallest countries, it is also one of the richest. Oil deposits were found in the late 90's that assured steady income to the country, though that wealth is primarily held by a few in power.
A former Spanish colony, Equatorial Guinea may not be for the timid traveler, but it is perfect for adventure seekers. Positioned on a nearby island, the capital Malabo is infamous for the petroleum resources. The colonial past still lingers on in Malabo for it was both a British and Spanish port, once called Clarence and Santa Isabel respectively. Beyond the industrialized capital lie rainforest teeming with endangered life, volcanic views and nesting grounds.
The town of Bata combines a roaring nightlife and renovated building with the true African Spirit. A common scene is women and children selling trinkets and souvenirs, fruit and vegetables, fish and plastic at small markets. Bome is a clean and relaxing beach near Bata for oilmen and natives alike.
For a peaceful and relaxing vacation, travelers should visit Cogo, a southern frontier village, and the Monte Allen Nation Park. Each offers small cultural communities, unaltered wildlife and comfortable rooms. With a local guide, visitors will see the rainforest up close including monkeys, birdlife, butterflies and perhaps some larger mammals.
The government of Equatorial Guinea does not promote tourism to the country, so photography and permits to travel Equatorial Guinea are issued in Malabo and Bata, and are required. Keep the documents at hand as police check them at every hotel, museum and even in the cafes.
For the traveler, the main draw will most likely be the location itself. Trip reports speak of pristine beaches on the islands and a friendly people. All that being said, be aware that corruption is still present. Other reports speak of being shaken down by police for bribes based solely on being a foreigner. This sort of thing is to be expected, but if it will ruin your trip then you probably should look elsewhere.
Quick Info:
Capital: Malabo
Language(s): Spanish and French
Religion(s): Christianity
Currency: Central African CFA franc (XAF)
Electricity Voltage: 220V
Calling Code: 240
Popular Travel Destinations:
Malabo
Pico Malabo volcano
Mbini Beaches
Official Website: http://www.guineaecuatorialpress.com/turismo.php
Travel Forums:
*Note* - Some of the graphics on this page were taken from the CIA World Factbook which contains a wealth of information on every country in the world. I highly recommend it.