Ghana Africa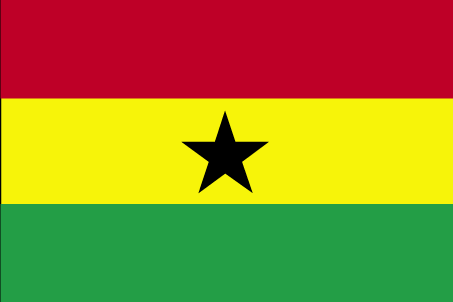 The Republic of Ghana Africa, a coastal country located along the coast of West Africa, is home to more than 24 million. Bordered by the Ivory Coast, Togo, Burkina Faso and the Gulf of Guinea, Ghana is nearly 89,000 square miles, offering visitors a plethora of activities and tourist attractions.
The capital of Ghana Africa is the city of Accra, which it is home to almost four million people. Along with its title as the capital city, Accra is also the largest city in the country and serves as the center of Ghana tourism.
Accra is home to the National Museum, which contains priceless cultural artifacts and national treasures. Also nearby are the famous Independence Arch and the National Theatre, which the Chinese helped build, thus explaining the Asian design elements.
The Mole National Park, located in the Northwest region of Ghana, is the largest nature reserve in the area. Historical attractions include the Larabanga Mosque and the ruins of the Manhyia Palace, which stood as the capital of the ancient Ashanti civilization that once ruled the region.
Visitors should also be aware that if you plan on traveling by taxi, be sure to haggle with the drivers. Many drivers will hike prices when they think tourists are oblivious to what they are doing. A good rule of thumb is to cut their first offer in half and haggle from there.
While the majority of Ghana is warm and friendly, travelers should be vigilant and avoid risky situations such as traveling alone, especially at night. In addition, homosexuality is illegal in Ghana. Therefore, if traveling with a partner, for safety reasons you should refrain from any public displays of affection.
Ghana Facts:
Capital: Accra
Language(s): English, Akan (specifically Ashanti Twi, Fanti, Akuapem Twi, Akyem, Kwahu), Nzema
Religion(s): Christianity and Islam
Currency: Ghana cedi
Electricity Voltage: 220V
Calling Code: 233
Popular Travel Destinations:
Makola Market
The Du Bois Centre
The National Museum
Official Website: www.ghanatourism.gov.gh
Travel Forums:
*Note* - Some of the graphics on this page were taken from the CIA World Factbook which contains a wealth of information on every country in the world. I highly recommend it.