Fiji Tourism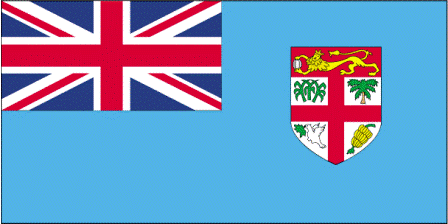 Fiji tourism is a huge part of this nation's economy. Of the tiny 333 islands of Fiji, located in the South Pacific, north of New Zealand and northwest of Australia, only a third of them are residences for the Fijan population of over a million people. Fijans reside on two major urban islands, Viti Levu and Vanua Levu. Rural islands include Taveuni, Kadavu, Gau and Koro.
The tropical sea climate is a mild one of no extreme heat or cold. However, the threat of a tropical cyclone can occur each year. As Fiji is in the southern hemisphere, the winters are May to November and the summer seasons are from December until April. The heaviest rainfall occurs in the summer months.
White sandy beaches combine with the water sports of snorkeling, diving, sailing and surfing. Sport fishing is also a major attraction.
Fiji is an old world relic of three and a half milleniums. The original natives are the "Lapita people" who produced ceramics and pottery found on the islands. Artisans continue the traditions of their crafts with both new and old souvenirs for the home and office.
The tales of Captain William Bligh and the HMS Bounty, and Daniel Defoe's book, "Robinson Crusoe," all dealt with Fiji facts in contemporary history. Legendary tall tales are also popular among the islanders.
Traditional islander customs include bark cloth attire, basket weaving, ritual drinking and dance. Rugby is also a popular sport played in Fiji. Their team has played in numerous Rugby World Cup events and has placed in a number of them. As a result, the sport enjoys a wide following in the country.
Quick Info:
Capital: Suva
Language(s): English, Bau Fijian
Religion(s): Christianity
Currency: Fijian dollar (FJD)
Electricity Voltage: 240V
Calling Code: 679
Popular Travel Destinations:
Bouma National Park
Mamanuca Island
Yasawa Beach
Official Website: www.fijime.com/
Travel Forums:
*Note* - Some of the graphics on this page were taken from the CIA World Factbook which contains a wealth of information on every country in the world. I highly recommend it.