Life Goals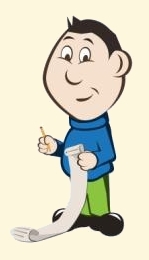 I've always enjoyed listing my life goals. Putting them down on paper somehow makes them more real and therefore more reachable. Some things get added and some things get taken off. It's always been a living document and I've been doing this for years.
So imagine my surprise and pleasure to find all of these great travel blogs with their own lists of life goals. I'll unabashedly admit that I liked some of those so much that I borrowed a few. That's another great thing about goals - you can share them freely. Feel free to peruse at your leisure and borrow all you like from the below. I've put together a handy text file you can download and copy/paste to your heart's content.
With that said, on to "The List"!
Business/Monetary Life Goals
Passive Income Goals $1,000/$2,000/$3,000/$4,000/$5,000 per month
Write a manifesto
Reach 100/500/1,000/5,000/10,000 followers on Twitter
Reach 100/500/1,000/5,000/10,000 followers on Facebook
Speak at a conference about mobile lifestyle and online income
Reach 100/500/1,000/5,000/10,000+ subscribers on a single newsletter
Publish a book
Be interviewed for Radio or TV
Make a positive social impact
Personal Experience Life Goals
Inspire Others
Take the MENSA test
Achieve fluency in Spanish
Get PADI Advanced Open Water Certified
Go Wind Surfing
Go Hang-gliding
Learn to cook
Learn to sail
Learn to fly a plane
Learn to dance
Sky dive
Kayak in the sea
Go white water rafting
Ride a jetski
Whale watch
Visit a winery and work on expanding wine knowledge
Be an extra in a US film
Be an extra in a foreign film
Ride in a hot air balloon
Go deep sea fishing
Go on a long road trip without a map or GPS
Eat at White Castle
Ride in a open 2-seater plane
Find a long-lost friend
Fire a RPG
Milk a cow
Milk a goat
Ride in a helicopter, not hanging from one
Sleep under the stars with zero light pollution around (by choice)
Climb an active volcano and watch it erupt
Go cave diving
Collect honey from a beehive
Go to the airport with no preconceived idea where to go and board a plane
Fly in a private jet
Crew a yacht to cross the ocean
Sail on a boat for 2+months
Live abroad for 6+months (in one place)
Fire walking
Visit all 7 continents
Mush a Dog Sled
Try Ayahuasca
Hike on a glacier
Learn to play a musical instrument, well
Wash windows of a high rise building
ATV across some desert
See the northern lights
Swim with a whale shark
Swim with dolphins
Go shark baiting
Cage dive with sharks
Camp overnight in the desert
Camp in the Amazon jungle
Take photography lessons
Cruise the Nile
See wild polar bears
Learn to ride a horse
Learn to Fence
Location Specific Life Goals
South America
Peru
Hike the Inca Trail to Machu Picchu
Hike Colca Canyon (Deepest canyon in the world)
Iquitos
See the Nazca Lines from air
Amazon Jungle - Peru/Bolivia/Colombia/Brazil/Ecuador
Ecuador
Ciudad del Mundo (Middle of the World)
Galapagos Islands
Bolivia
Ride a bicycle down the World's Most Dangerous Road
Potosi Mines
Lake Titicaca
Salar de Uyuni (salt flats)
Chile
Visit Easter Island - Chile
Tierra del Fuego - Argentina/Chile
Belize
Scuba Dive the Blue Hole in Belize
Argentina
Live in Buenos Aires
Patagonia
Mexico
Chichen Itza
Copper Canyon
Brazil
Visit Christ Redeemer in Rio
Iguazu Falls
Take a boat down the Amazon River
Rio de Janeiro
Columbia
San Agustin Archaeological Park
Live in Medellin
Zipaquira Salt Cathedral
Hike to Ciudad Perdida (The Lost City)
North America
USA
Spend New Year's Eve in Times Square - New York
Statue of Liberty - New York
Guggenheim Museum - New York
Grand Canyon - Arizona
Meteor Crater - Arizona
Hoover Dam - Nevada
Walt Disney World -Florida
Kauai/Maui - Hawaii
Black Sand Beach - Hawaii
Thru-hike the Appalachian Trail
Dogsledding - Alaska
Canada
Travel across Canada by train
Australia/South Pacific
Australia
SCUBA dive in the Great Barrier Reef
See a performance at Sydney Opera House
Travel the Gold Coast
Camp in the Outback
Ayers Rock
Spot wild kangaroos
New Zealand
Hike various trails, etc in New Zealand.
Visit Hobbittown
South Pacific
SCUBA dive the supermarket in Fiji (sharks)
Nasouri Highlands - Vita Levu, Fiji
Pacific Island hop (Marshall Islands/Guam)
Millennium Cave - Santo, Vanuatu
Middle East
Israel
Float in the Dead Sea
Temple Mount - Israel
Wailing Wall - Israel
Jordan
United Emirates
Dinner and drinks at Burj Arab (Dubai)
Africa
Egypt
Take a tour on a camel
Luxor and Karnak temples
Pyramids and Sphinx
Zimbabwe
South Africa
Table Mountain
Big 5 Safari
Tanzania
Summit Mt. Kilimanjaro and watch the sun rise
Morocco
Visit a bazaar/souk in Morocco
Mali
Europe
France
Chill out under the Eiffel Tower - Paris, France
Medieval City - Carcassonne, France
Visit the Louvre - France
Greece
Acropolis & Parthenon - Athens, Greece
Greek Island hop - Greece
England
The Tower Bridge - London
See Stonehenge
Walk the length of Hadrian's Wall
Scandinavian Peninsula
Northern Lights (Aurora Borealis) - Hotel Igloo Village Kakslauttanen, Finland
Fjords of Norway
Norway hiking
Visit Reykjavik - Iceland
Turkey
Visit the Hagia Sophia - Turkey
Holland
Spend some quality time in Amsterdam
Eastern Europe
Dracula's Castle - Transylvania, Romania
Spain
Winter in Southern Spain - Spain
El Camino Walk - Spain
Italy
Ride a gondola in Venice - Italy
Leaning Tower of Pisa - Italy
Hear a mass at the Vatican - Italy
Attend the opera at La Scala in Milan - Italy
Asia
Nepal
Mount Everest Basecamp
The Buddha's Birthplace - Lumbini
Malaysia
Singapore
Helix Bridge
Petronas Twin Towers
Laos
Thailand
Live in Chiang Mai
Full moon at Koh Phangan
Cruise the Phraya River
India
Taj Mahal
Party at Anjuna beach
Travel around India by Rail
Cambodia
Angkor Wat
The killing fields
Phillipines
Banaue Rice Terraces
Cebu
Bantayan Island
Japan
Do the 88 temple pilgrimage in Shikoku
Visit Kiyomizu Temple in Kyoto
Watch the sunrise from the summit of Mt Fuji
Take Japanese classes
Mongolia
Stay in a traditional ger in Mongolia
Ride a horse on the steppes
Russia
Visit the Kremlin and Red Square
Ride on the Trans-Siberian/Mongolian Railway
Cross the boundary of Europe and Asia
China/Tibet
Great Wall of China - China
Ride the Trans-Siberian Railroad across Asia
Cross the Hangzhou Bay Bridge
See the Three Gorges Dam
Visit the Forbidden City
See Lhassa
Antarctica
Visit Antartica and kayak as well as stand at the geographical South Pole (It's doable, just need to score a job there and be trapped for six months during winter)
See the penguins
Location and Time-Specific Life Goals
Attend the Berlin Love Parade - Berlin, Germany - Cancelled in 2010? We'll see
Participate in Carnival - Rio de Janeiro, Brazil
Burning Man - Nevada, USA
Oktoberfest - Munich, Germany
La Tomatina - Valencia, Spain
Carnival - Venice, Italy
Celebrate Chinese New Year in China
Great Migration - Africa
If you haven't made your own life goal list, why not start today? Grab a copy of the text file from above and edit all you like. When you see or hear about something that sounds like fun, just add it to your list. Before you know it, you'll have a life goal list of your own.
As I knock things out I'll scratch them off the list. When I come across something that looks interesting I'll add it. The goal is to never run out of things on the list. From the looks of things, that won't be an issue anytime soon. ;)
Return from Life Goals to the
Have Feet Will Travel Home Page